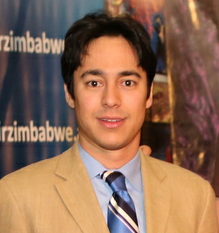 A couple of weeks after ATA's Congress in Zimbabwe TWN sat down for a post event review with Executive Director Edward (Eddie) Bergman (pictured left). He cited the historic nature of ATA's choice of the Zimbabwe destination and its successful implementation as the most important accomplishments of the 37th Congress. 
"We wanted to help put Zimbabwe back on the map as a destination and to encourage investment in Africa, and we did that," he explained. "It demonstrated the power that ATA has to make things happen. Zimbabwe had previously been a major player as an African destination, but they suffered from what some have called 'a lost decade.' We encouraged Zimbabwe's recovery but we were careful to leave politics out of it." 
Sometimes you can't really appreciate genuine finesse until you witness the lack of it. We discussed the uproar surrounding recognition of Zimbabwe President Mugabe as a "leader in tourism" by Secretary General Taleb Rifai of the United Nations World Tourism Organization (UNWTO). He made this (sometimes misquoted) remark upon the signing of an agreement with Zimbabwe and Zambia to co-host the UNWTO General Assembly in August of 2013 at Victoria Falls. 
Canada promptly withdrew its membership from UNWTO. Commentators from around the world criticized this recognition; news organizations dug into their archives and regurgitated negative statistics about Zimbabwe; even Stephen Colbert produced a lengthy sarcastic piece on this faux pas for his "Colbert Report." 
What was Eddie's take on this mess? "Unfortunately the international media put a negative twist on something that had good intentions, playing politics", he stated. Since UNWTO's acknowledged goal was to encourage more tourism to the area–just as ATA's goal had been–how could UNWTO have gone so wrong so soon? "They got involved in politics," Eddie pointed out. He went on to describe all of the questions he'd fielded from local media while in Zimbabwe. "They kept asking me if our promoting Zimbabwe was endorsing President Mugabe's government. I always answered that ATA is a non political organization and that our role as an association is to promote tourism." 
We spoke next about the terrible press that many African nations receive. Since one of ATA's goals is to promote tourism to Africa, how did they handle these stories? Eddie explained that they engaged in as much "damage control" as they could, given their resources, especially if it involved a member nation. 
TWN asked him for advice to any travel agency that wanted to sell African destinations but did not have the knowledge nor the ground services partners to gurantee their clients the best products. His answer, of course, was to advise that agents join ATA. "Since ATA holds events around the USA as well as in African countries, agents can attend our seminars and make personal contacts through ATA." He pointed out that 75% of all American arrivals in Africa came through travel agents, so it was important to be knowledgeable about Africa.
Eddie related that he had joined ATA ten years ago, through his involvement with both travel and nonprofit. "At one point, I traveled around for about a year, making personal contact in various nations. Being on the ground and experiencing various destinations was crucial. In Africa, that is what it is all about: personal contact. Emails and telephone conversations don't compare to meeting someone face-to-face. That is a big part of what we do at ATA." 
Africa Travel Association, www.africatravelassociation.org