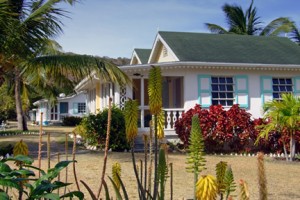 Oualie Beach Resort just announced that it has received a TripAdvisor Certificate of Excellence Award for 2012.
Situated on a sandy beach on the island of Nevis, Oualie Beach Resort is a uniquely charming, family-owned boutique hotel designed to appeal to travelers seeking a laid-back, personalized experience. The property's management is passionately eco-friendly and employs sustainable tourism practices including solar water heaters, low energy lighting, water saving techniques and community development initiatives.
"Of all the honors we've recently received, this one from the largest travel site in the world, TripAdvisor, may be the most gratifying yet," said John Yearwood, Managing Director of Oualie Beach Resort.
"I say this because it is directly driven by traveler reviews, which reaffirms that we are succeeding in our efforts to deliver high value and a top quality experience to every guest who stays at Oualie Beach," said Yearwood.
The property features numerous activities including snorkeling, sailing, kayaking, spa treatments, mountain biking and scuba diving. The Federation's only 5-Star PADI dive operator, Scuba Safaris, is also based at Oualie Beach Resort.
Oualie Beach Resort rates for 2012 start at $225 per room based on double occupancy and a variety of packages are available.
Oualie Beach Resort, reservations@oualiebeach.com; www.oualiebeach.com