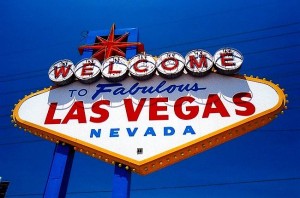 The Incentive Marketing Association (IMA) and The Motivation Show announced today that they will produce a new annual event in cooperation with PPAI's brand. starting in 2014.
The new event, called The Motivation Show Las Vegas, will be sponsored by IMA and include a combined exhibit hall with brand, along with a conference program open to all users and resellers of incentive and recognition products and services. PPAI's brand is scheduled for January 15-17, 2014, at the Mandalay Bay Convention Center in Las Vegas.
"We are honored to combine forces with the IMA to fully realize the potential of incentive and recognition products' strengths in the industry, said Paul Bellantone, CAE, PPAI president and CEO.
IMA and The Motivation Show also announced that the dates of the 2013 trade show and conference in Chicago will move to May 6-8, 2014 (Pre-Show Education: May 6, Exhibits: May 7-8).
Pete Erickson, Managing Director of The Motivation Show said that the partnership will present a great opportunity for the community of incentive end-buyers and resellers in the Western states to have access to exhibits and networking that has previously only been available in Chicago.
The Motivation Show, www.motivationshow.com