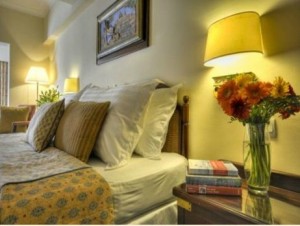 The Victoria Hotel has received TripAdvisor's Certificate of Excellence award. The accolade, which honors hospitality excellence, has been awarded both to Victoria Hotel and to the hotel's main bar – The Penny Black Bar for consistently achieving outstanding travellers reviews on site.
This award is given to establishments that consistently achieve outstanding traveller reviews on TripAdivsor.
To qualify for the Certificate of Excellence, businesses must maintain an overall rating of four or higher, out of a possible five, as reviewed by travellers on TripAdvisor. Additional criteria include the volume of reviews received within the last 12 months.
"The management of AX HOTELS is pleased that The Victoria hotel and its main bar – Penny Hotel received such an award," said Kevin Callus, hotel manager at The Victoria Hotel.
The Victoria Hotel, www.victoriahotel.com