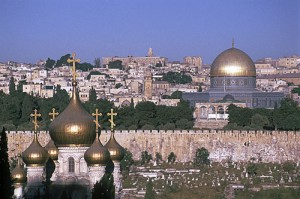 Friendly Planet Travel announced today its new fully escorted 10-day Classic Israel tour. Explore the country's most significant and impressive sites, including Jerusalem, the Dead Sea, Tel Aviv, and more, on their program that includes flights from the U.S. and well-located luxurious five-star hotel accommodations.
Friendly Planet Travel's Classic Israel tour includes round-trip airfare from New York (JFK) via Austrian Airlines, including fuel surcharges, airline taxes, and fees; all intra-country transportation and transfers; and centrally located deluxe hotel accommodations. The tour also includes daily breakfast, one lunch, and four dinners; a comprehensive touring program, including entrance fees; and a professional, English-speaking tour guide.
The tour begins in Jerusalem with a welcome dinner and a visit to the Old City, divided into Christian, Jewish, Armenian, and Muslim quarters. From there, guests will depart Jerusalem and descend through the Judean Desert to the lowest point in the world, the Dead Sea.
The tour then heads north to explore the Jordan Valley, with a visit to Beit She'an, the extra-ordinary site of the Greco-Roman city destroyed by an earthquake that is now a thriving modern city. Continue to Kibbutz Beit Alpha to view the remains of an ancient synagogue. Travelers will stay at the Leonardo Plaza Tiberias Hotel, located on the shores of the Sea of Galilee.
Begin the next day of touring with a boat ride across the Sea of Galilee, and a visit to Capernaum. Then ascend to the Kabbalistic city of Safed to explore the art galleries and synagogues.
The tour concludes in The White City of Tel Aviv, a UNESCO World Heritage Site, with a walk through the colorful Carmel Market and the artist colony of Neve Zedek. Lastly, enjoy ancient Jaffa and a farewell dinner at a local restaurant.
Friendly Planet's 10-day Classic Israel is available for $2,799 on the departure dates of Jan. 26 and Feb. 16, if booked by Sept. 5.
Friendly Planet Travel, 610-228-2138; www.FriendlyPlanet.com