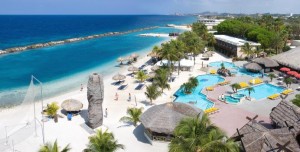 The Caribbean island of Curaçao is celebrating its "Curaçao Best Deals" fall promotions party for travel starting August 15 through December 15, 2012.
Travelers are offered free nights and upgrades, 50% off and special discounts at participating hotels, dive centers, attractions and tours operators.
30 flights depart Miami each week for a quick 2.5 hour connection to Curaçao, with daily service from Dutch Antilles Express (DAE), Insel Air and American Airlines providing same day connections nationwide.
Curaçao Tourist Board, www.curacao.com/deals