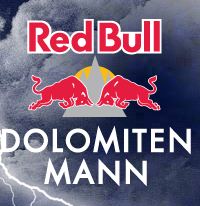 The Grandhotel Lienz announced that the 25th Red Bull Dolomiten Mann will take place from September 7-9, 2012. 

110 teams, 440 athletes and 3 elements make the Red Bull Dolomitenmann to what it is – "the world's toughest team relay race".  The events scheduled for the competition are as follows:

RUNNING
Length – 11 km, Altitude – 1950 m. One of the toughest mountain runs in the world. Estimated winner time 1 hour 30 minutes.

DOLOMITENMANN 2012 PARAGLIDING
Start in extrem position on 2,441 m altitude, crossing of the valley with sprint, 2nd start, target landing.

KAYAKING
Jump from 7 meter height, 5 km long whitewater regatta, Eskimo-roll, extreme fight upstream. One of the most difficult kayaking tracks of the world.

MOUNTAIN BIKING
17.4 km uphill, altitude up to 1,695 meters, 9.4 km downhill. A challenging route with 26.4% steep hill.

Grandhotel Lienz, www.grandhotel-lienz.com; Red Bull Dolomiten Mann,  www.dolomitenmann.com