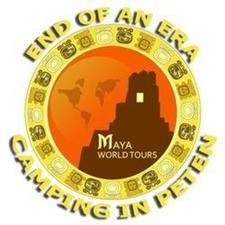 Now that the date is set for the turn of the B'ak'tuns – December 21, in case you were wondering –  and lots of travelers will be heading Peten, Guatemala to witness the change. On that day Mayan priests will lead the ceremonies, and hundreds of Mayans dressed in their traditional clothing will participate.
A b'ak'tun is 20 katun cycles of the ancient Maya Long Count Calendar, and it contains 1440,00 days equal to 394.26 tropical years.
Maya World Tours is offering a 5 day/4 night stay which includes transfers from Ixpanpajul to Mundo Maya Airport, along with ground transportation.
Also included in the package is a flight ticket GUA-FRS-GUA, 4 nights in tents, a tent for two (with mattress) in the secured Ixpanpajul Park, meals, and a guided tour to Uaxactun, Tikal and Yaxha (with transfers).
Maya World Tours, Mayawt.com