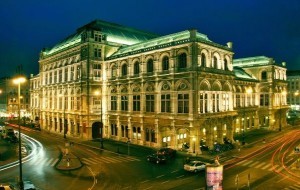 Vienna's Leonardo Hotel is located right on Europaplatz and has 213 bedrooms and 3 function rooms. The reconstruction was financed by the IMMOFINANZ Group, the owner of the hotel property.
"By coming to Vienna we've been able to add another important European location to our hotel portfolio,"  explains Daniel Roger, CEO of Leonardo Hotels Europe.
The hotel's highlight is the open lobby, which combines bar, restaurant and lounge to form a spacious entrée.  The premises were transformed into a modern, fresh lifestyle and business hotel to create a link to Vienna and its sights.
The business level of the hotel extends over two floors and provides bedrooms specifically tailored to the needs of people travelling on business. They feature large desks and relaxation chairs.
The VIP lounge  has a relaxing atmosphere combined with extended culinary offerings and free Internet access.