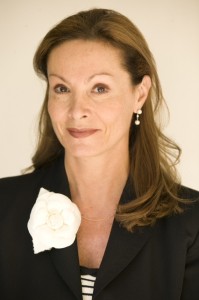 Corinthia Hotel London announced the appointment of Raffaella Manetti as Head of Sales, West Coast USA, effective immediately.
Ms. Manetti is based in Los Angeles and will expand the US sales presence of Corinthia Hotel London, working alongside Ty Horn, Head of Sales, East Coast USA.
Manetti will also provide sales support to Antony Rush, who as Head of Entertainment Sales based at Corinthia Hotel London, has a major focus on the LA film and entertainment industry.
Manetti is highly respected by the travel trade on the West Coast, and brings to her new position extensive experience in luxury hospitality sales, having previously worked for Le Royal Monceau Raffles as Director of Sales, North America and prior to that, Destination Hotels & Resorts among other hospitality brands.
Although Los Angeles will be Manetti's key geographic focus, her sales efforts will also include San Diego, Santa Barbara, Silicon Valley, Texas, Dallas, Colorado, Portland, Washington State, Western Canada and Mexico.
Corinthia Hotel London, www.corinthia.com/London