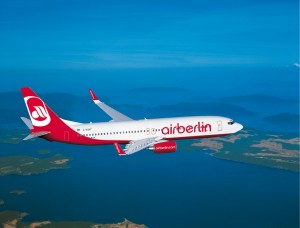 airberlin just announced a reduction in fares from Los Angeles to Dusseldorf starting from $703, including all taxes and fuel surcharges.
State-of-the-art entertainment systems, complimentary beverage service throughout the flight and gourmet meals in both economy and business class are available when flying airberlin.
The company dubs itself as "the airline with a heart" and offers flights Europe's top winter wonderland destinations such as Munich, Vienna and Zurich, allowing travelers to experience Christmas markets or hit the slopes on some of the most famous mountain ranges in the world.
airberlin, www.airberlin.com