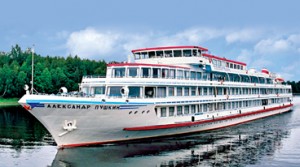 Mayflower Tours has announced additional savings on their value priced Spring 2013 river cruises aboard chartered river ships in Europe and Russia.
Savings up to $1,000 per couple apply for new reservations on their Romantic Rhine and Mosel River Cruises departing April 2, 2013 and the Splendor of the Seine River Cruise departing May 7, 2012.
Reserve prior to October 31, 2012 to qualify for the savings.
Many shore excursions are included, escorted by local, English-speaking guides. All meals are included on board and feature four-course dinners served with complimentary regional wines.
Mayflower Tours, 800-323-7604, www.mayflowertours.com