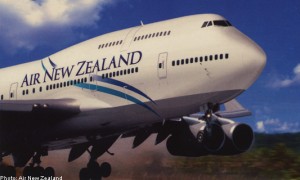 Air New Zealand will add approximately 5,000 return seats a month to North America as it further increases capacity to San Francisco, Vancouver and Los Angeles from April 2013.
The airline will operate daily return flights between Auckland and San Francisco. To date, the San Francisco service has predominantly run five times per week. An important North American gateway, San Francisco offers connections to and from more than 100 other destinations in the United States.
Los Angeles – Auckland will also increase, with twice daily flights from April 2012, compared with 12 flights per week at the same time this year. Air New Zealand will continue to operate a third Los Angeles flight one day a week in peak demand periods around July and October school holidays.
The additional capacity will replace more than 75% of the seats lost from the California market earlier this year following the exit of one of Air New Zealand's competitors.
The Vancouver to Auckland route, which has been operating for five years this November, will also see a significant boost in capacity with three return services per week in off peak periods (previously two). Air New Zealand will operate five times a week over peak demand times from mid December to the end of February.
The increase builds on already boosted capacity increase on North American routes which was announced in March and Air New Zealand anticipates announcing further capacity additions beyond July 2013 in the coming weeks.
"This is a huge boost for the visitor economy from North America and offers additional opportunities for New Zealand exporters," says Norm Thompson, Deputy CEO.
Air New Zealand, www.airnewzealand.com