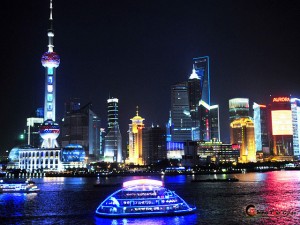 Starting at $1,899, the 13-day Taste of China and Hong Kong tour visits three of China's most awe-inspiring cities, Shanghai, Xi'an, and Beijing, and the cosmopolitan city of Hong Kong.
The 13-day Taste of China and Hong Kong tour includes round-trip airfare from Los Angeles (LAX); fuel surcharges, airline taxes, and fees; and a professional English-speaking tour director and local guides.
The journey through China begins in Shanghai, China's most modern city, often called the "Paris of the East", including a visit to one of the city's oldest attractions, the famous Yu Garden, as well as the well-known Bund waterfront area.
Travelers then have the option to explore Shanghai on their own, or enjoy optional excursions to Suzhou, China's "city of gardens"; the Shanghai Museum of ancient Chinese art; or an exciting acrobatics show with dinner. The tour then continues to Xi'an, home to one of the world's most important archaeological discoveries, the 2,200 year-old army of terra-cotta soldiers consisting of 8,000 life-size ceramic soldiers, chariots and horses.
Travelers then depart for Beijing, China's historic and cultural capital. They'll visit historic Tiananmen Square, and the Forbidden City, a UNESCO World Heritage site that served as an imperial palace, and has the largest collection of preserved ancient wooden structures in the world. Travelers also enjoy a full-day excursion to the only man-made structure visible from the moon, the Great Wall of China, and the Sacred Way, an ancient road that links the Ming Tombs. Travelers have the option to explore Beijing further on the their own, or enjoy several optional excursions to the Temple of Heaven and the Hutongs (ancient alleys) of Beijing to explore the way the Chinese live and have lived for centuries; Summer Palace, the quintessential Chinese garden and a UNESCO World Heritage site; or a unique tour to a picturesque community village to visit a typical Chinese school to see how children are taught in China, and join a village family in preparing and sharing a traditional Chinese dinner.
The adventure continues to the bustling city of Hong Kong, perched on the edge of mainland China, where travelers enjoy a funicular ride to the top of Victoria Peak for a magnificent city and harbor view, before exploring Repulse Bay and Aberdeen fishing village, home to some 600 colorful floating homes. Travelers can explore the city of contrasts on their own at Hong Kong's famous "Golden Mile" shopping district, glorious harbor, or renowned restaurants, or take advantage of a unique optional excursion to the former Portuguese colony of Macau.
Friendly Planet's 13-day Taste of China and Hong Kong tour is available on the departure dates of December 4 and February 19 at $1,899, February 12 at $1,999, and March 19 at $2,099, if booked by October 2.
Friendly Planet Travel, www.FriendlyPlanet.com