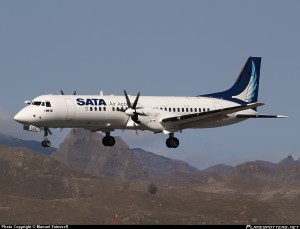 Since 1947, SATA Airlines has provided air service linking the nine islands of the Azores to the rest of the world. In 1986, that service expanded all the way to the United States.
Each year, thousands of American tourists discover the Azores through SATA. Today, SATA offers wide-body flights on a fleet of Airbus A310s, year-round to the Azores from Boston and Toronto, with connecting flights to Lisbon and Madeira. Through interline agreements with US Airways and Virgin America, SATA also connects dozens of cites to the Azores now as well.
SATA Airlines is offering a new air and hotel package for travelers over the age of 65. The package includes direct round-trip air to the Azores from Boston, six nights lodging at a Sao Miguel hotel with breakfast, an island tour plus transfers. The package is priced from $989, based on double occupancy.
The Azores are nine dramatic Atlantic Islands just four hours from Boston. Travelers can pick from three of the Azores' nine islands, as well as various hotels, and they can combine hotels and islands. The package is valid from October 1 to February 28, 2013.
SATA is offering commissionable air and hotel packages to the Azores, Madeira, and Lisbon as well.
SATA, www.sata.pt