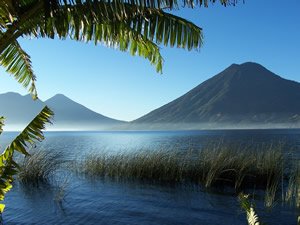 Maya World Tours is offering travel agents interested in selling Guatemala a five day and four night FAM. Maya World Tours created this overview trip of the most interesting places in Guatemala in cooperation with TAG – Transportes Aereos Guatemaltecos and Barcelo Hotels.
The FAM trip will give agents insight on Antigua, Guatemala City, Tikal, Chichicastenango and Lake Atitlan. The itinerary is:
DAY 1 – La Aurora International Airport in Guatemala City – transfer to your hotel in Antigua Guatemala.
DAY 2 – Sightseeing Antigua Guatemala – colonial heritage, architecture, churches and convents, handicrafts. In the afternoon – tour of Guatemala City.
DAY 3 – Tikal by plane, with TAG. Tour of the biggest Mayan ruins in Guatemala + picnic lunch on the site.
DAY 4 – Chichicastenango, traditional town in the Mayan highlands with large market in the open. Afternoon: visit to Santiago Atitlan on the Lake Atitlan.
DAY 5 – Transfer to the airport in Guatemala City.
NOTE: Airfare to Guatemala is not included in this offer.
Maya World Tours, reservaciones@mayawt.com, www.mayawt.com