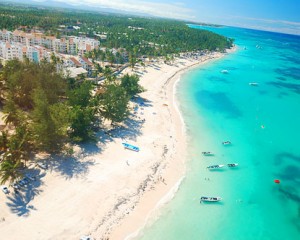 Lonely Planet has named Dominican Republic as one of its "Top 10 Countries" for 2013 in its annually published "Best in Travel 2013″.
The company draws upon the input of its staff, authors and online community for recommendations for the book, with the final list being decided upon by an in-house panel of experts. The top ten countries are chosen based on their diverse activities, adventures, rich culture, off-the-beaten-track credibility and overall X-factor.
"With sun-drenched beaches, ecotourism, a rich culture of music and dance, influential art galleries and museums, and of course a warm and welcoming people, it's no surprise that the Dominican Republic is about to see a new wave of visitors," said Catherine Craddock-Carrillo, Commissioning Editor for the Americas.
With eight international airports, three major cruise terminals and dozens of international marinas, Dominican Republic is closer than one may think with direct two- to three-hour flights from most major U.S. gateways.
Dominican Republic, www.GoDominicanRepublic.com
Lonely Planet Travel, www.lonelyplanet.com