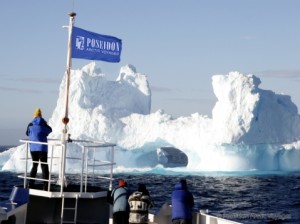 Expedition Cruises, which has operated tours to the North Pole since 2000, is the newest company to offer tours to Antarctica. The company has engaged the Sea Explorer, a vessel formerly known as the Corinthian II, to make crossings from Ushuaia, Argentina, beginning in November 2013.
The Sea Explorer is one of the finest ships plying the waters from the southern tip of South America to the White Continent. Along the way, passengers can see many species of wildlife, including whales, sea birds and penguins.
Antarctica is a land of pristine beauty and white splendor. Even seasoned travelers are awestruck by its glittering icy glory. Antarctica is like nowhere else on this planet, a completely unique adventure. The travel season takes place during the southern summer, between November and March.
Expedition Cruises, cruises@expedition-cruises.com, www.expedition-cruises.com