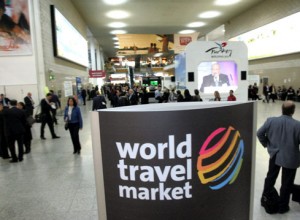 World Travel Market 2012 experienced an overall accumulative three percent increase in visitors with each of the four days attracting more visitors than in 2011. Overall WTM 2012 attracted almost 29,000 travel trade visitors, according to unaudited figures.
The first day of WTM 2012 was up five percent on last year's event. The Monday morning Speed Networking session had a record number of both exhibitors and WTM Meridian Club buyers discussing business deals before the exhibition floor opened.
The second day experienced a one percent from year-to-year. It was the first day the event was open to the whole industry following on from the exhibitor-invite only policy the previous day.
Day three saw a massive nine percent visitor increase, compared to the equivalent day the previous year. The final day of WTM saw a one percent increase compared to the same day at WTM 2011.
World Travel Market 2013 will see an increased focus on three growth sectors of travel technology, luxury and business travel. The new look for WTM 2013 will see the Travel Technology region becomes its own event within WTM called The Travel Tech Show. World Travel Market is also launching a dedicated Luxury Showcase, in association with fellow Reed Travel Exhibitions event International Luxury Travel Market.
Business Travel Market (BTM), WTM's sister event, will co-locate with WTM at ExCeL.
World Travel Market, www.wtmlondon.com
Reed Exhibitions, www.reedexpo.com