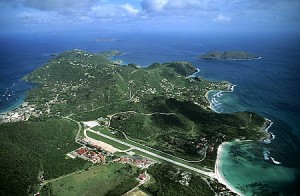 The St. Eustatius Tourism Development Foundation (STDF) has announced the upcoming visit of the Seabourn Legend cruise ship. The vessel is scheduled to enter Statia's harbor on December 30, 2012.
The Seabourn Legend visits the most popular and attractive destinations worldwide. The ship sails to landmark cities, where larger vessels cannot follow and is small enough to dock at Hidden Gems such as Statia. Approximately 211 passengers thus far are expected on this trip. It is expected that these folks will disembark to explore what the petite island has to offer.
In preparation for the approaching of the vessel, the STDF are busy doing the necessary plans to ensure everything is in place. A number of local vendors have been contacted to be at the newly constructed Dingy Dock. At the Dock there will be Gingerbread houses set in place sell, sweet mouth, art & craft, jewelry, all locally made and hand crafted.
"We have been working on this for quite a while now", said Mr. Charles Lindo, Director of Tourism. "We hope that this first visit will open the doors for many to follow."
The island of St. Eustatius is known as The Caribbean's hidden treasure and was categorized in the Top 8 Caribbean towns in the world by Lonely Planet. On October 19, St. Eustatius was named "The Caribbean Shangri-La" by the Washington Post.
St. Eustatius Tourism, www.statiatourism.com