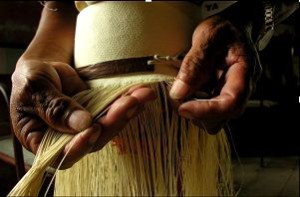 UNESCO declares the Ecuadorian traditional straw hat, also known as Panama hat, as an intangible piece of cultural heritage.
The production of the Ecuadorian straw hats is a tradition handed down from generation to generation; the youngest generation continues to improve and refine the technique in order to create the most unique and elegant hats, purses and wallets that can cost up to $10,000.
Mantaraya Lodge, in their efforts to restore and maintain cultural traditions of Ecuadorian towns and villages, is inviting guests to take one of their tours where they include a visit to Montecristi, a small town that is well known country wide for the production of these particular hats.
Three, four and five day programs that combine nature with cultural activities in a relaxed environment at the Ecuadorian Pacific Coast are available, starting at $513 per passenger.
Mantaraya Lodge, ventas2@advantagecuador.com, www.mantarayalodge.com