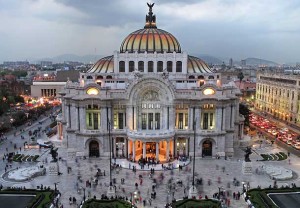 Catholic pilgrimage provider Regina Tours is offering a variety of Year of Faith travel itineraries from now through November 24, 2013. As Catholics study and reflect on their faith throughout the coming year, Regina Tours presents a plethora of exciting and enriching trips to Marian Shrines across Europe and Mexico and trips to the Holy Land.
"The Year of Faith is an excellent opportunity for Catholics to learn more about the history of their faith and how it is practiced around the world," said Regina Tours' President Nick Mancino. "It's also a chance to meet and connect with other Catholics internationally and there's no better way to do that than through travel."
During the Year of Faith, Regina Tours offers seven departures of the nine day Fatima & Lourdes itinerary. Pilgrimage-goers travel to Portugal, Spain and France, with stops in Lisbon, Fatima, Burgos, Lourdes and villages of Valinhos and Bartres along the way. Highlights on the trip include visits to Jeronimos Monastery, the Shrines of Our Lady of Fatima and Lourdes and a scenic ride through the Pyreneese Mountains.
The Shrines and Saints of France tour gives travelers a chance to trace heritage through studying the lives of St. Bernadette, St. Therese, St. John Vianney and St. Vincent de Paul. This twelve day tour of France includes stays in Paris and Lourdes and visits to the Abbey of Mont St. Michel and Shrine of Rocamadour.
With only one departure on April 10, 2013, Pathways of St. Padre Pio with Father Bill Elser is a special pilgrimage to Italy focused on the life of Saint Padre Pio. Pilgrimage-goers travel through the magnificent countryside of Pietrelcina, the birthplace of Francesco Forgione who became Padre Pio. Pilgrims visit places where the saint was born, baptized and ordained and where he received the invisible stigmata. With stays in Nettuno, San Giovanni Rotondo and Rome, this seven day tour is led by Father Bill Elser, who will lead mass daily in various churches along the trip route.
Also 2013, Regina Tours offers three departures of its Our Lady of Guadalupe program, a six day trip to Mexico. Travelers on this trip will visit the Shrines of Our Lady of Guadalupe and Our Lady of Ocotlan and explore Mexico City and Puebla.
Regina Tours' eight day Jesus and the Holy Land tour takes travelers to Galilee and Jerusalem. Visits to the Mount of Beatitudes, the Church of the Transfiguration, Nazareth and the Church of the Annunciation shed light on the life and times of Jesus Christ. With eight departure dates throughout the Year of Faith, the tour is an ideal introduction to the Holy Land for travelers who have never been to Israel.
Regina Tours, www.regina-tours.com