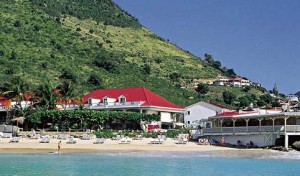 The Grand Case Beach Club set an all-time occupancy record in 2012 with 82.3 percent, according to the resort's marketing representative Ronald C. Muzii, president of Muzii & Associates, Inc.
Muzii said the record results were attributed to strong travel agent and wholesaler sales, repeat business and the high level of service and hospitality which earned the Grand Case Beach Club awards from Expedia, Apple Vacations and Orbitz.
The traditional markets of New York, New Jersey, Massachusetts, Pennsylvania, California and Florida continued to provide a substantial number of guests. France and Great Britain were the leading sources from Europe while Australia was the largest producer from Asia. Brazil and Argentina were the leaders in South America.
The Grand Case Beach Club is located on the ocean adjacent to Grand Case Village, the culinary capital of the island. The resort offers a variety of amenities including the Sunset Cafe; swimming pool; tennis court; island boutique; fitness room and watersports center; two beaches and the Boardwalk.
Grand Case Beach Club, www.grandcasebeachclub.com