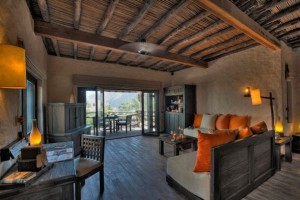 Six Senses Hotels Resorts Spas is embarking on an era of expansion, announcing five new-build properties across five countries. All are scheduled for completion by 2016.
The new additions will include the brand's Western Hemisphere debut, with properties under development in St. Lucia, Dominican Republic and Colombia; its first presence in Bhutan, and the opening of Six Senses Qing Cheng Mountain, China at the end of 2013.
The significant growth comes to fruition under new leadership, with Wolf Hengst as Executive Chairman and Neil Jacobs as Chief Executive Officer of Six Senses Hotels Resorts Spas.
"Six Senses Hotels Resorts Spas is positioned for exciting growth into new markets, reaching new audiences and creating new experiences for our guests," said Neil Jacobs.
"There is a strong and organic emphasis at Six Senses to our commitment to sustainability. It is part of the brand DNA and influences aspects of the business ranging from materials used in daily operations to how we engage with the local community."
In addition to the physical expansion, Six Senses Hotels Resorts Spas is introducing a new visual identity, which will be introduced with a new web site in early March. The new branding will place emphasis on the refined and modern traits of Six Senses, while preserving its philosophy of being part of the local culture, yet in tune with the wider world.
Six Senses Hotels Resorts Spas, www.sixsenses.com