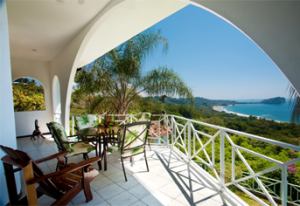 With the current economic disadvantage that many seem to be struggling through these days, selecting the perfect vacation spot can be a challenge. We all want to experience the best.
Unfortunately, it seems that many compromises must be made to create a vacation that really fits the tourist budget. Or do they?
It seems that the idea of relaxing in a tropical paradise is only for those with more than enough money to throw around. However, according to the experience of many recent tourists during the 2012 "green season", this is not the case.
Costa Rica is well known for its high season tourism during the months of January to April. This then tapers off into the "green" or "low" season running between May and November. The grand irony which many tourists are beginning to discover that the green season in Costa Rica which is dramatically cheaper than the high season is actually an extremely attractive time to visit. The beaches become more tranquil, the wildlife becomes more abundant and the tropical rain showers in the early morning and evening display natures beautiful design for cooling down the oftentimes overbearing heat of the day.
Hotel La Mansion Inn, situated in the very center of the most luxurious prime jungle in the beach town of Manuel Antonio, opens its doors to many visitors who have become aware of the "green season secret". As prices descend and the tropical environment begins to flourish more than ever, this luxury five star hotel consistently lowers its rates, while maintaining its standard of excellence. Even the most inexpensive rooms of the hotel never compromise in quality. Whether it is the Deluxe Room or perhaps one step higher in the Junior Suite, these more inexpensive accommodations are immaculate.
La Mansion Inns' deluxe rooms each has their own king size bed, television, personal safety deposit box, sitting area, personal desk, and a spacious bathroom with large shower. Every room also offers a spectacular view over the Pacific Ocean and the Manuel Antonio National Park and beach.
The hotel, with its rooftop ocean view swimming pool and pool bar, 360 degree "sky lounge", award winning restaurant and 24/7 VIP style treatment from all of their staff, has managed to provide even the budget driven tourists with the very best.
La Mansion Inn, www.lamansioninn.com