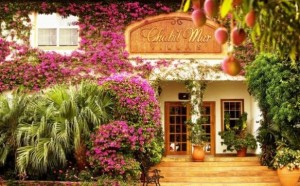 Natalie Ranguy, the Guest Services Manager at Chabil Mar, has announced the details of events that the entire family can enjoy throughout the year in "Barefoot Perfect" Placencia.
"The Placencia Belize Tourism Industry Association (BTIA) has created events the entire family can enjoy to piggy back with the one of the World's ultimate adventure vacation destinations," said Ranguy.
"Chabil Mar's barefoot luxury location, just a stroll along the beach to the Village, is ideal for taking advantage of each of these events at your leisure. Our Concierges, Merli or Shane will be happy to coordinate your adventures with participation in the local celebrations, so you get to enjoy both, while you visit with us."
The Placencia Calendar of Events – 2013
APRIL: Spring Break Celebrations: Many of the Village's restaurants and bars welcome spring break visitors with specials, parties and live music.
MAY: Summer begins at Chabil Mar: Kick off the summer early by taking advantage of continuing great weather and price reductions on all Villa accommodations.
JUNE: The Placencia Lobsterfest is a mega beach party like no other in Belize organized by the Placencia BTIA and Placencia Village Council. Date: June 28, 28 & 30
SEPTEMBER: Celebrations held throughout the month leading up to Sept. 10 celebrating the Battle of St. George's Caye Day and Sept. 21, Independence Day. Enjoy small festivities like patriotic pageants and parades, to large celebrations and the Placencia BTIA's Saltwater Fishing Tournament where anglers can win large cash prizes.
OCTOBER: Barefoot Bar's Halloween Part: Join Halloween enthusiasts from Placencia and all over Belize at the biggest Halloween party in the area.
NOVEMBER: Garifuna Settlement Day on Nov. 19 in Seine Bight Village. Enjoy cultural pageants conducted in the Garifuna language and watch reenactments of the Garifuna people arriving on Belizean shores followed by parades, punta dancing, live drumming and more. 2013 Date: November 19
DECEMBER: Placencia Mistletoe Ball: Glam up and celebrate the year at this formal affair and * The End of the World Placencia Marathon and Half Marathon: 2013 Date: Dec. 8
Chabil Mar, 866-417-2377, www.chabilmar.com