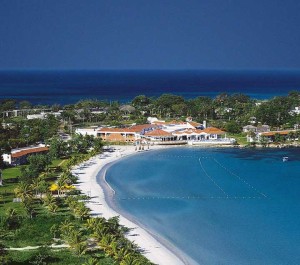 Blue Diamond Hotels and Resorts has announced that effective April 17, 2013, it will take over the management of the legendary Breezes Negril Grand Resort & Spa in Jamaica.
"We are extremely excited to announce our second hotel in Jamaica and welcome our first guests to the unique differentiation inherent in the Memories brand," said Jordi Pelfort, Managing Director of Blue Diamond. "Having both Memories Negril Resort & Spa and Royalton White Sands in Montego Bay (opening October 2013) will help to grow tourism to the island".
The resort is expected to remain open during transition. The property will be lightly refreshed and will nowwelcome guests of all ages. Blue Diamond plans to honor all bookings at the hotel and will continue to offer the conditions and features of Breezes Negril until June 1, 2013.
In addition to Memories Resorts & Spa's all inclusive standard services, the resort will also feature complimentary Wi-Fi throughout all areas of the resort as well as hassle-free, no reservation required dining.
Blue Diamond Hotels & Resorts, www.bluediamondresorts.com
Memories Resorts, www.memoriesresorts.com