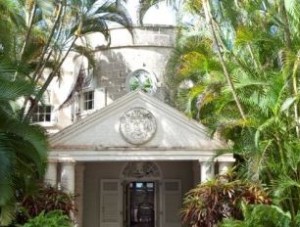 Two leading villa rental companies, Villas of Distinction and Island Hideaways, announced their partnership with Excursionist, a luxury experiential travel website, offering a selection of unique experiences worldwide for the busy discerning traveler and its travel industry partners.
"Partnering with Excursionist allows us to use the expertise of a team that is not only deeply passionate about travel, but seeks out one-of-a-kind experiences," said Steve Lassman, vice president and general manager, Villas of Distinction and Island Hideaways.
"Excursionist's customizable and exclusive packages give us a unique product offering to complement our customers' villa experience while setting us apart from the competition."
When the packages launch on the Villas of Distinction and Island Hideaways websites toward the end of March, customers will be able to choose from an array of exclusive, customizable villa packages in destinations including St. Martin, St. Barts, U.S. Virgin Islands, British Virgin Islands, Maui, Jamaica, Italy, France, Turks & Caicos and Costa Rica.
"Strong partnerships in our industry are too few and far between," said Norman Aynbinder, managing director for Excursionist. "Two industry experts playing to its strengths give Excursionist and Villas of Distinction and Island Hideaways the ability to offer the client a truly unique value proposition — to rent their own villa and the possibility to have a truly experiential vacation."
There are already 12 packages completed for St. Martin and more than 90 will be offered at launch in St. Martin, Maui, St. Barts, Italy, the British Virgin Islands and the U.S. Virgin Islands. Everything from adventure, pampering and romance to health & wellness, personal growth and corporate retreat packages, all of which are completely customizable.
Villas of Distinction, www.VillasofDistinction.com; Island Hideaways, www.IslandHideaways.com; Excursionist, www.excursionist.com