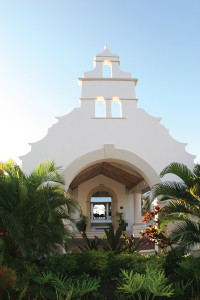 Grenada's Spice Island Beach Resort has been recognized by Coastal Living as one of the "Caribbean's Best All-Inclusive Resorts" in the magazine's March 2013 issue. This accolade comes on the heels of the property's ranking as the #1 resort in the Caribbean by TripAdvisor.
"Spice Island Beach Resort is always in the process of refining the personalized service and lavish elements that have earned our property its status in the industry," said Sir Royston Hopkin, KCMG, the resort's chairman and managing director.
"Our human resources are our greatest asset as our well-trained team spares no effort in providing our guests with the finest Caribbean hospitality with a warm Grenadian smile, ensuring a memorable experience for all our visitors," he added.
Spice Island Beach Resort appeals to high-end travelers, offering luxury beachfront and private pool suites, unique spa treatments incorporating local spices and ingredients, and a culinary program featuring seven-course dinners which range from diet-friendly to decadent.
Nightly rates range from $946 – $1,865 per room, based on two people sharing one suite from April 16 – December 15, 2013.
Spice Island Beach Resort, reservations@spicebeachresort.com, www.SpiceIslandBeachResort.com