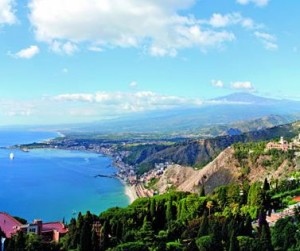 For more than 11 years, travel agents have looked to Grace's Distinctive Properties for recommendations on the best cruises, luxury properties and tours in the Caribbean and Mexico. Now agents can access the same trusted information when making clients' travel plans to Italy with the company's new "Italian Hotel Collection" brochure.
The 28-page, full-color brochure provides a comprehensive overview of  properties and tours throughout all regions of Italy, putting the spotlight on some of the country's most beautiful, diverse and exciting locations. Whether a FIT, incentive trip, family reunion, destination wedding, anniversary, honeymoon, small group or any special event, the Italian Hotel Collection provides the solution.
Grace Grillo, president and founder of Grace's Distinctive Properties, has extensive roots in Italy. She is fluent in Italian and about 90 percent of her family members still reside in the country, giving her strong ties and a great deal of experience with the country. Grillo has also recently hired a new reservation specialist from Italy.
"Agents have commented to me that going on a tour with Grace's Distinctive Properties is the best," said Grillo.
"You have someone who not only knows the regions, but also the language! Our first priority as a company is our strong relationships with agents and our clients, the hotels. We are very confident that this brochure, highlighting some of the best properties in Italy, will serve as an invaluable resource for travel agents."
Grace's Distinctive Properties will continue to work in the Caribbean and Mexico, and the company has hired an additional sales manager devoted to the Caribbean and Mexico properties; the sales rep is based in the New England area.
Grace's Distinctive Properties, 866-655-8800,www.gracesdistinctiveproperties.com