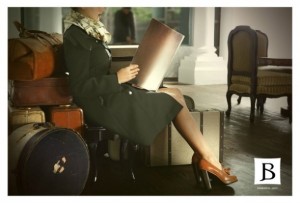 The Andean Experience Company has purchased a previously abandoned 1914 historic mansion in the bohemian seaside neighborhood of Barranco in Lima, Peru. After years of meticulous restoration, the property reopened on April 20 as Lima's first luxury arts boutique hotel.
Arts Boutique Hotel B features 17 exclusive suites, a private spa and a signature restaurant by Oscar Velarde, one of Peru's best-know restaurateurs. The hotel, which is surrounded by diplomatic residences and artists' studios, is also connected by private passageway to one of Barranco's most important art galleries, Lucia de la Puente.
Arts Boutique Hotel B says that they will "cater to a new breed of travelers looking to experience Lima's history while immersing themselves in the city's thriving art and culinary scenes. The restoration work reflects this blend of the classic and contemporary, creating an environment that showcases Peru's heritage and colonial architecture with a modern twist. The hotel's distinctive ambiance pays homage to the mansion's glory days in the roaring 20s, incorporating vintage and designer furnishings for an updated look and feel."
"Lima is increasingly known worldwide for its blossoming food and art scenes, and more and more luxury travelers are choosing to spend multiple nights in the city on the way to and from Machu Picchu these days," sayid Brady Binstadt of Geographic Expeditions.
Andean Experience is a Peruvian boutique tour operator and hotel developer. As Andean Experience's second property, Arts Boutique Hotel B joins Titilaka, an 18-room experience lodge on Lake Titicaca recently accepted into the exclusive membership of Relais & Chateaux.
Hotel B, www.hotelb.pe