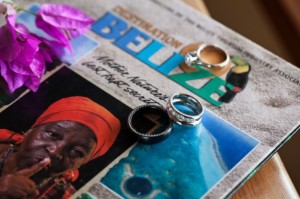 The picturesque Bannister Island was the location of the Belize Tourism Awards ceremony this year, which was held on Saturday, May 18. Representatives of villages, resorts, restaurants and tour operations from throughout the country gathered for the evening as awards were given in different categories of businesses that support the Belize tourism industry, including Hotel of the Year, Small Hotel of the Year, Tour Operator of the Year, Hospitality Award, Major Festivals, Restaurants, Destinations, Events Award and the Minister's Award.
As the evening progressed the names of many of the peninsula's businesses were announced as winners. The Placencia community had been awarded 7 times.
Placencia Village won Destination of the Year, Placencia Lobsterfest won Major Festival of the Year and the Placencia Tourism Center won the Hospitality Award. Maya Beach Bistro won Restaurant of the Year, Singing Sands Inn won Small Hotel of the Year and Splash Dive Center took home their award for Tour Operator of the Year.
"Placencia is a small Village of about 1300 residents and throughout the peninsula we all work closely together to provide our guests with a beautiful Belize vacation that is inclusive of the culture and adventures so easily available and unique to our country," said Natalie Ranguy, Guest Services Manager at Chabil Mar Resort.
"This is a great day for Belize, and it is a day that we are all so very proud of Placencia."
Chabil Mar, www.chabilmarvillas.com