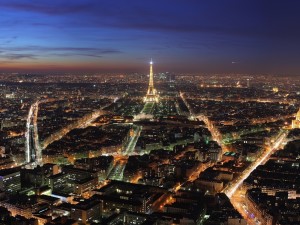 Leading DMC's in France and the UK, Holt Paris Welcome Service and London's Travel Places, have teamed-up to offer the best of Europe's two most evocative cities, in one memorable and special event.
The goal is to create memorable experiences for groups in London and Paris.
London:
• 2 or 3 nights accommodation at the luxury 5 star Grange City Hotel, London
• Meet & greet on arrival
• Luxury airport or station transfers with blue badge guide
• Continental breakfast daily
• Welcome dinner at hotel
• "Live like Bond" Rib Experience on the River Thames. The high-speed ride with a difference will soon have your adrenaline pumping….as you journey along the river your guide will provide you with a wealth of knowledge about the iconic sights that London has to offer. Then, it's time to hold on, as the skipper "revs" the engines and speeds off towards The O2, a London landmark close to historic Greenwich.
• Up at The O2 Arena
Prepare for an unforgettable 90 minute experience on an uplifting expedition across the roof of the world's most popular entertainment venue. Enjoy spectacular 360 degree views of London from the viewing platform in the center of the roof, before finishing with a thrilling descent back to base to complete your adventure.
Paris:
• 2 or 3 nights accommodation at the luxury 4 star
Lutetia Hotel, Paris.
• Meet & greet on arrival in Paris
• Luxury airport or station transfers
• Buffet breakfast daily (served at the restaurant)
• Welcome dinner at a quality restaurant close to the hotel
• Half day Paris city tour including Louvre museum
Discover with your driver & guide the major sites of France's magnificent Capital. See the magnificent tree-lined Boulevards of the western end of Paris as designed by Baron Haussmann in the 19th century.
The Champs Elysées with its ceremonial Arch of Triomphe, look from the terrace of the Chaillot Palace across the waters of the river Seine to the striking heights of Paris's most famous monument the 100 year old Eiffel Tower.
See the Ecole Militaire, the Invalides where Napoleon is buried, and the historical magnificence of the Place de la Concorde. Then in the narrower streets of the east end of the city, marvel at the Ile de la Cité Paris's birthplace, the Conciergerie, Hotel de Ville, Pont Neuf. Visit the left bank with its famous river bank bookstalls, the Sorbonne University and the graceful Palais de Luxembourg.
Prices:
4 night package: From €1,189 per person (2 nights in both Paris & London)
6 night package: From €1,395 per person (3 nights in both London & Paris)
One way standard class Eurostar high-speed rail London to Paris, or Paris to London is included.
Above prices are based on twin sharing accommodation in the hotels stated and inclusive of all taxes – minimum group size applies.
Offer applies to events taking place between before December 18, 2013.
Euromic, www.euromic.com;  Holt Paris Welcome Service, www.holtfrance.fr