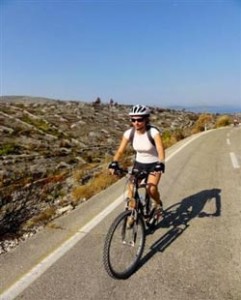 Mediterra is offering an 8-day Adriatic Islands-hopping Cruise & Cycling Tour with guaranteed 26 departures in 2013. Departures are from Split, Croatia every Saturday starting April 6, 2013 and prices start at $1,995 per person based on double cabin.
"They take you by a boat to an island, drop you off with your bike, you cycle about 20-40 miles to the other side of island and by the time you get there, the boat is already waiting. Afterwards, we find some secluded beach on some remote and lost island where we swim, eat, drink and have fun. Same thing the next day except you are on different island. This goes on every day; different island, different scenery, different food and I never had so much fun," said a former cyclist who experienced the tour.
It is the ideal way to see some of the most beautiful islands of Adriatic and enjoy an active vacation. Cabins with private baths and showers are available on air-conditioned yachts and gullets with maximum of 40 cyclists. You can bring your own bike or use one of theirs. The company will drop you and your bike off on an island and pick you up on another side of each island. They handle bikes on and off the boat and an experienced tour leader is provided on all rides.
Activities for non-bikers include swimming, sightseeing, walking, snorkeling and scuba-diving.
Medittera, www.mediterra.biz