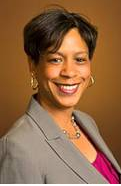 Hyatt Regency Long Beach has announced the appointment of Tracey Pool as Hotel Manager for both the Hyatt Regency and Hyatt The Pike, Long Beach.
Pool has a long history with Hyatt, which spans 27 years and includes various roles in 10 North America full service properties. Pool worked her way up through the hotel operation ranks, and is one of only a dozen female executives to assume the Hotel Manager title at Hyatt. Pool is currently one of two female African-American Hotel Managers in the company's North America operation. Most recently, Pool has been serving as Hotel Manager for Hyatt The Pike.
Prior to this role, Pool served as Senior Executive Assistant Manager of Hyatt Regency Century Plaza in Los Angeles, a title she held since 2007. Before relocating to Los Angeles she served the same function for Hyatt Regency Baltimore in Baltimore, Maryland from 2004-2007, and Hyatt Arlington in Arlington, Virginia from 2001-2004. "In addition to her strong business acumen and leadership skills, Tracey brings her great sense of community to the Long Beach area," said Stephen D'agostino, General Manager, Hyatt Regency Long Beach and Hyatt The Pike.
"I am excited to make a difference in the lives of our guests and associates we touch every day," said Pool. "And I look forward to becoming active in the community at large on both professional and personal levels."
Hyatt Regency Long Beach, www.longbeach.hyatt.com