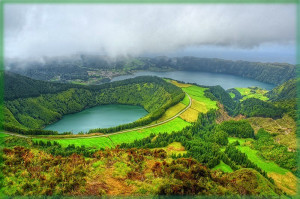 SATA Airlines is a "Surfer Friendly Airline" with free surfboard transportation fees to boards under 4.9 ft. to Portugal, allowing two pieces of luggage per person with maximum of 50 pounds each. If the surfboard exceeds the maximum weight, excess luggage rates apply.
"Since surfers are a fast-growing customer group and the Azores as become a popular surfing destination due to its natural conditions, SATA Airlines is proud to be a 'Surfer Friendly Airline". We want to satisfy the desires of our costumers in general and surfers in particular," explains António Gomes de Menezes, chairman of SATA Airlines.
Within the nine Azores islands you can find top surfing beaches for those who are using a surfboard for the first time, and also for more experienced surfers looking for the biggest and perfect waves. Surf is one of the hype activities to be practiced in the Azores and has gained fans in the last years.
Surfing Magazine published an article in September's edition about the 'Black Sapphire Sea' through the eyes of three American surfers. During September, Santa Bárbara beach, in São Miguel Islands, will also host the Billabong Azores Islands Pro, one stage for the ASP World Tour, attracting hundreds of professional surfers to the island.
SATA Airlines, www.sata.pt.