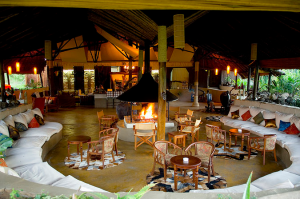 A Heartbeat in East Africa Safari is a 13-day safari that combines the magical highlights of Kenya and Tanzania and the Selous Game Reserve; a World Heritage Site and the largest expanse of game reserve in Africa, covering a massive 55,000 sq. kilometres of rolling savannah.
Located in south-east Tanzania in a remote and little-visited part of the country, the Selous Game Reserve covers more than 5 percent of Tanzania's total area and is one of the last 'untouched gems'; offering its guests a unique opportunity to see Africa the way the early explorers found it – pristine, alive with game, empty of tourists and utterly awe inspiring. Irrigated by the meandering network of lakes and tributaries that make up the mighty Rufiji River, which offers the chance for one of the world's most unique boating safaris.
To get more information about this tour, please download the brochure.
Twiga Tours, www.twiga-tours.com