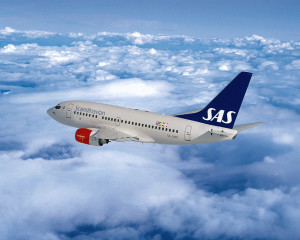 General guidelines/qualifications
• Two tickets per year per approved IATAN location
• Employee eligibility: 12 months continuous employment
• Employee must be included on agency eligibility list
• Employee must be full time (30 hr. minimum per week)
• Agency must produce minimum of $10,000.00 in annual SK revenue
• Normal economy (E/EUSSCEOW/EUSSCE etc. fare basis beginning with "E") or
• Business class (C/CR/CUSSCBOW/CUSSCB etc. fare basis beginning with "C")
• Maximum discount is 75%
• Spouse (only one ticket per year) eligible for AD50%, travel together required to point of turnaround
Seasonality
• All year, excluding blackout or embargo periods, applicable in both directions, defined as
follows:
December 20, 13 – January 5, 2014
Ticketing
• Fare basis Ticket designator: C or Y AD75N1 (employee) /AD50N1PV (spouse)
• Taxes: XN ($10.00) plus applicable taxes/fees N.B. Q Fuel Surcharge does not apply.
PNR
• Travel agent to create PNR no more than two months prior to date of origin for a Business fare,
and no more than one month for an Economy fare
• Business class travel is booked in R class. Economy class travel is booked in N class
• OS element in Res-aid PNR required: OS SK N1PV
• No Frequent Flyer Mileage accrual permitted
• No advance seat request (ASR) permitted
Authorization
• Agents must submit written request to SAS sales office, which must include:
IATAN eligibility list
IATAN voucher copy (actual voucher for SK ticket issue)
• Letter of approval for self-ticketing (attached) will be returned to the agency
• SAS sales office to maintain record of approved and authorized AD tickets.
Scandinavian Airlines System, www.sassalesinfo.com