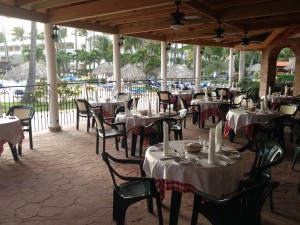 VIK Hotel Arena Blanca & Cayena Beach recently underwent several renovations to help make the visits of their guests even more comfortable. The improvements include the refurbishment and extension of their terraces in La Trattoria and Estrella del Mar restaurants so that guests can enjoy the Italian and International cuisine outdoor. A shuffle board and a giant chess have been installed in their gardens uniquely designed for the entertainment of our guests.
The most important improvement this year is the renovation of the main pool of the VIK hotel Arena Blanca which is being done this month. The renovation will require a partial closure of the pool, leaving the other half open.
The renovations are expected to be completed by the end of September.
VIK Hotel Arena Blanca 7 Cayena Beach, www.vikhotels.com