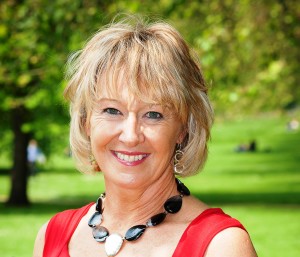 Fiona Jeffery OBE, founder and chairman of Just a Drop and former chairman of World Travel Market was presented with an 'Outstanding Contribution to the Industry Award for World Travel Market and Just a Drop' at the annual TTG Travel Awards Ceremony this week.
The event, which took place in London's West End Odeon, recognized Fiona's 26 year contribution to the Travel and Tourism industry – notably, building World Travel Market to be an authoritative global travel industry brand, leading business to business marketplace and also championing industry issues including responsible tourism, with the launch of WTM World Responsible Tourism Day in partnership with UNWTO.
The award also paid tribute to her work in establishing international water aid charity, Just a Drop. The charity was set up 15 years ago as a means by which the Travel and Tourism industry could give back in a meaningful way. In fact, thanks to the support of innumerable travel companies, tour companies and individuals in the industry, Just a Drop has been able to carry out over 130 projects in 30 countries, reaching an estimated 1.5 million people.
"I am absolutely stunned to receive this award. I would never have imagined it in a million years; however it's wonderful to receive recognition from your industry peers and colleagues and to know that what you've spent all your working life on is regarded so highly by industry colleagues across the world," said Jeffery.
Just a Drop, www.justadrop.org