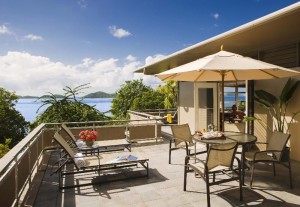 Formerly known as Caneel Bay, A Rosewood Resort, the resort has rebranded itself as an independent property and will relaunch under the official name Caneel Bay Resort, which will open for the new season on November 1, 2013.
"Caneel Bay continues to be the leader of rustic, luxury-chic in the Caribbean. We have an incredible heritage started by the Rockefeller's and it's a legacy that we look forward to developing, while preserving the area's tranquility," said Nikolay Hotze, Managing Director. "We look forward to this new chapter as an independent resort and welcoming our returning and first-time guests to the property."
Along with the relaunch, the property will include the new ZoZo's Ristorante. The former Sugar Mill restaurant is currently being transformed with new management, renovation, and a dining concept and menu.
Another addition is Cannella, a new coffee shop and Italian gelateria. Opening November 1, the café will serve gelato inspired by local flavors, paninis and coffee.
At the Massage Cabanas overlooking the beach, two new spa treatments are available – the Hot Bamboo Massage (80 min; $255) and the Hot Seashell Massage (80 min; $255).
The resort will also carry out plans to renovate all guestrooms beginning in 2014, with completion in phases over the next two to three years.
Caneel Bay, www.caneelbay.com