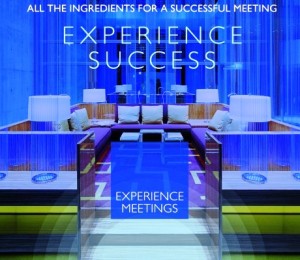 Radisson Blu today announced the roll-out of Experience Meetings, a meetings and events program launching across the globe beginning in January 2014. The program was developed as a means to improve the effectiveness of meetings, and will place a strong emphasis on innovations in food and beverage; changes to the spatial environment as well as advancements in meeting technology.
"We are thrilled to launch this new service for Radisson Blu properties globally. With Experience Meetings, guests around the globe can rely on a consistent product wherever their meeting needs may take them," stated Rose Kutzli, vice president Branding, Radisson Blu. "With this program, professionals can tailor their meeting experience from a creative surrounding that benefits their respective learning styles to culinary offerings that stimulate the mind. This is the next generation of Radisson Blu meetings and events."
Aptly named Brain Food, the culinary component of Experience Meetings was a collaboration between chefs and nutritionists from around the world, tasked with creating an elevated catering program that increases concentration and reduces fatigue through food. Focusing on The Six Brain Food Principles including use of locally sourced ingredients such as fish, whole grains, fruit and vegetables; with minimal processing and natural sweeteners, the experts produced menus that are specific to each location and that help stabilize and maintain a participant's blood sugar levels, resulting in a higher cognitive function.
In addition to Brain Food and Brain Box, Experience Meetings is interactive in nature, with a 'One Touch' application for smart phones allowing meeting planners' exclusive access to hotel information; ability to post conference highlights; provide push changes and messages to participants and have direct contact with hotel staff.
Radisson Blu, www.radissonblu.com