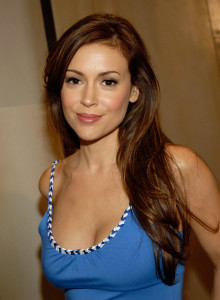 Los Angeles Times Travel Show officials announced today that Alyssa Milano, Adam Richman, Henry Rollins and Arthur Frommer will headline the 16th annual festival on January 18th and 19th, 2014 at the L.A. Convention Center.
"Travel provides endless opportunities to collect experiences and develop a deeper connection to the world," said Catharine Hamm, Editor of The Times Travel section, which recently won its fifth SATW Lowell Thomas Award for best travel print publication. "We look forward to Travel Show each year, where we can share stories with fellow travelers, trade tips that make each journey more enjoyable, and get inspired to plan trips to new destinations."
This year's show will feature an expanded LA Times area where award-winning journalists will host salons with their favorite experts on international sports events, major music fests and useful travel tech, as well as a presentation on The Times' "Postcards From the West" series. The Travel Smart stage has a full schedule of mini-seminars on the best of Europe for 2014, getting the most from your vacation budget, staying connected on the road, travel safety and the latest in alternative lodging. Over at the Flavors of the World kitchen, acclaimed chefs will treat audiences to cooking demos and samples of regional cuisine. Attendees will also be entertained by live cultural performances and have access to a screening room showing short videos, including reader-submitted vacation movies.
Los Angeles Times Travel Show, latimes.com/travelshow