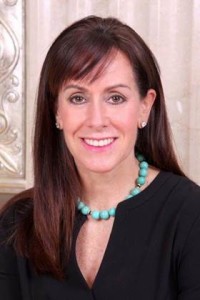 Six Senses Hotels Resorts Spas has announced that Julia Gajcak has joined as Vice President Marketing and Communications. Ms. Gajcak will focus on all avenues of communication and public relations, responsible for corporate, hotels, resorts and spas.
"We are delighted be welcome Julia to the Six Senses fold, and I am personally looking forward to the deep knowledge and expertise that she will bring to the team," said Marie upon making the announcement. "Her experience and understanding of markets into which Six Senses is expanding, such as the Americas, will be a significant contribution to the group".
Prior to joining Six Senses, Julia served as Vice President Corporate Communications and Global Marketing for The Leela Palaces, Hotels and Resorts, based in India. Previous to that, she held the title of Vice President Marketing and Communications at The Ritz Carlton Hotel Company and that of Regional Director of PR for Four Seasons Hotels and Resorts, Asia Pacific.
Six Senses Hotels Resorts & Spas, www.sixsenses.com