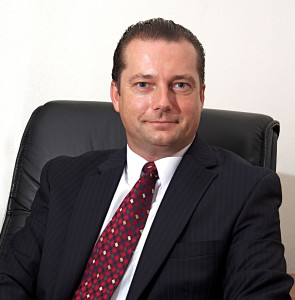 Viceroy Hotel Group has announced the appointment of Martin Kipping as the General Manager of Viceroy Zihuatanejo, the exclusive beachfront resort in Zihuatanejo, Mexico. Mr. Kipping comes to Zihuatanejo from the Viceroy Hotel Anguilla, in Anguilla, BWI, where he was the resort manager.
"Martin's intimate understanding of Viceroy's tradition of excellence and high standards, combined with his proven ability to enhance the guest experience, make him the ideal candidate to guide Viceroy Zihuatanejo to greater success," said Bill Walshe, CEO of Viceroy Hotel Group.
Mr. Kipping has more than 16 years of luxury hospitality management experience. He began his hotel career in Washington D.C. and went on to serve in various positions at Four Seasons properties in Nevis, Boston, Costa Rica, and Las Vegas.
"Viceroy Zihuatanejo already is recognized as one of Mexico's top resorts, located on one of the country's most beautiful beaches, but my goal is to take the property to an even higher level," said Mr. Kipping.
A native of Germany, he attended Les Roche International School of Hotel Management in Bluche, Switzerland, earning a degree in Hospitality Management.
Viceroy Zihuatanejo, www.viceroyhotelsandresorts.com