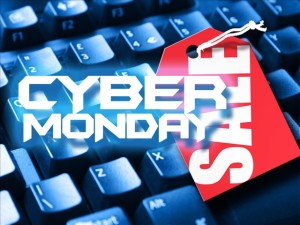 Friendly Planet Travel has announced the biggest Cyber Monday sale in the company's history, with deals and destinations to match every traveler's dream vacation and holiday budget.
Friendly Planet Travel has been developing tour packages to the most popular destinations worldwide for more than 30 years. This Cyber Monday, the company will be holding a 24-hour, online-only sale with discounted rates on every destination offered, spanning 36 countries in Europe, Asia, South America, Africa, the Caribbean, and more. The discounts for each tour and departure will be viewable on Friendly Planet Travel's website beginning Tuesday, November 26 to help travelers make the most of the blowout sale.
"We strive to offer our travelers the most affordable vacation packages on the internet," says Peggy Goldman, President of Friendly Planet Travel. "We've cut our already great everyday discounts to the bone in order to come up with some of our best deals ever this Cyber Monday. Our travelers will be able to book the vacation they've been dreaming of at among the most reduced prices they will see online this holiday season. We encourage savvy travelers who are considering purchasing a tour with us this Cyber Monday to book early in the day because with these discounts, our departures are sure to fill up quickly!"
Beginning December 2 at 12:01 a.m. EST and ending at 11:59 p.m. EST, all Friendly Planet Travel tours will be reduced between $100 and $500 per person. This special Cyber Monday sale is valid for online bookings only and may not be used toward existing reservations. Travelers are welcome to call us with their questions, but actual reservations must be made online. The deals are not combinable with any other promotions or discounts.
Friendly Planet Travel, www.blog.FriendlyPlanet.com