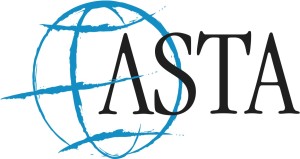 What is the Yucatan experience in Merida all about? It could be a day or two strolling through Merida's downtown district to visit museums, parks and churches; visiting art galleries and tasting the local cuisine; and taking in the sights and sounds of Paseo Montejo—a must-visit spot for sightseeing, shopping and dining. Then it's off to the outskirts of the city to experience Mayan structures like Chichen Itza, whose pyramid is a New Seven Wonders of the World, and connecting with nature at ecological reserves.
With its multi-layered vacation experience, it's no wonder ASTA chose Merida as the location for its 2014 ASTA Destination Expo on March 27-30, 2014.
"I believe that having ASTA in Merida will help the local suppliers learn more about the needs of travel agents and will help travel agents add a great product to their portfolio," said Santiago Gonzalez Abreu, promotion director, Yucatan Tourism Board.
Abreu advises travel agents to attend the ASTA Destination Expo to learn more about the destination, make business connections with local tour operators and envision Merida as a cultural and exotic destination. Travel agents will be able to sell the Merida experience alone or as a complement to a beach vacation.
Culture mixed with a beachside getaway makes sense for North American clients who want the best of both Mexican worlds—Riviera Maya and Cancun are approximately 3.5 hours away.
According to Angelica Espinosa, sales director for Catherwood Travels based in Merida, 60 to 65 percent of her clients are Mexicans, but she is happy to say that the percentage of North American clients is growing.
ASTA Destination Expo, www.asta.org