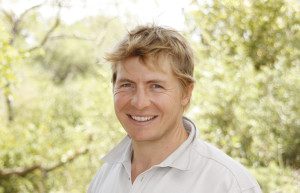 Rhino Africa Safaris has appointed John Holley as their new Chief Operating Officer (COO). John is a certified chartered accountant who trained and worked at top accounting firm, KPMG, after graduating from both Stellenbosch University and UCT. Before joining Rhino Africa, John worked at Alpha Capital as CFO in their resources division. John also worked as a game ranger at Londolozi – one of South Africa's top private game reserves.
"I am passionate about travel and tourism. My job here at Rhino Africa allows me to do what I love. My plan is to build the company, keep the culture and have fun along the way," said John Holley.
David Ryan, the founder of Rhino Africa Safaris will continue in his role as CEO and will work closely with John and the rest of his management team.
The appointment will allow David Ryan to continue Rhino Africa's rapid plans for expansion and pursue new opportunities in Asia and South America.
Since its inception in 2004, Rhino Africa Safaris has rapidly become Africa's leading online tour operator bringing over 15,000 guests each year to Africa across its English, French and German divisions.
Rhino Africa Safaris, www.rhinoafrica.com