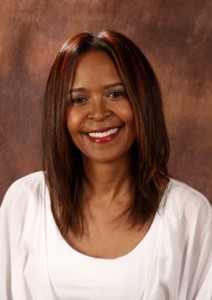 The Directors and staff of the Grenada Board of Tourism have announced the Chairman of the Grenada Board of Tourism Ms. Shadel Nyack Compton has been named Businesswoman of the year 2013. The Grenada Chamber of Industry and Commerce (GCIC) awarded her this title during their annual Awards Dinner on Saturday November 23, 2013.
The accolade was bestowed for the admirable manner in which she demonstrated dynamic leadership of her private company called the Belmont Estate. She was described as the innovator behind Grenada's premiere agri-tourism experience at the Belmont Estate, which was similarly honoured in 2010 by GCIC with the Environmental Excellence Award. This year, they also received a Trip Advisor Award of Excellence, and the Ministry of Agriculture Award for the Best Organic farm.
"I view this, not as a reward, but as a catalyst that motivates me to make a more meaningful contribution to my country, people and community," said Ms. Nyack.
An attorney by training, Ms. Nyack Compton still operates her solo practice in Grenville, and is the current Chairperson of the Grenada Board of Tourism.
Grenada Board of Tourism, www.grenadagrenadines.com