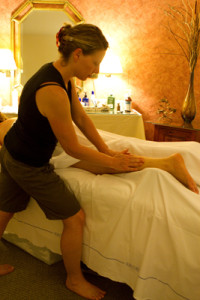 The holiday season is upon us and soon the New Year will bring with it resolutions of getting healthy and weight loss. Weight loss retreats and spas are a wonderful way to get people on the right track to health and wellness and it does not have to make one's wallet smaller in the process.
New Life Hiking Spa in Killington, Vermont has been selected by Spafinder as one of the top ten weight loss spas in the world for the fifth time. The award was also given to New Life Hiking Spa in 2010, 2009, 2008, 2007 & 2006. In addition, New Life has also won the "Best for Affordability" award each year consecutively since 2005. The Spafinder Wellness 2013 Reader's Choice Awards were awarded to the top 10 spas and wellness locations throughout the world.
New Life Hiking Spa is an all-inclusive destination spa located in the Green Mountains of Vermont. Packages range from 2-4 night mini retreats to 11 night or longer weight loss retreats. The regular prices range from $229 – $259 per night. Price includes a room, three healthy meals per day, fresh fruit and vegetables as snacks, one guided hike every day (three levels offered per day to accommodate everyone's fitness needs), all fitness and yoga classes, one massage for every three night stay and evening lectures and cooking demos.
New Life Hiking Spa, www.NewLifeHikingSpa.com